It's a frightening STATISTICS: One study found that between 80% and 90% of African American women and 70% of white women will develop fibroids by age 50. That's a lot of women with this problem, isn't it? nichd.nih.gov/health
And yet most women are not aware of these statistics. Another surprising study found the association between uterine fibroids and lifestyles including diet, physical activity and stress…ncbi.nlm.gov
So the fact is that fibroid is a serious problem with excruciating pain and host of other issues.
Fortunately, however, women like you can minimize the evil effects of fibroids if you know the 10 diet rules we are about to discuss here…
Before we discuss this topic I want you to know this truth…
No doubt food is the one of the factors for our diseases.
But the real factor behind all our problems is our subconscious mind. Our subconscious mind is like a fertile soil and whatever we plant there will grow.
If that sounds like truth to you, click here to learn more about these secrets that may change your life you have never imagined possible>>>
Let us come back to our main topic
The question is which foods to avoid and which foods to take to get rid of fibroids.
That's what this article is about.
Read on…
Are you thinking to remove painful uterine fibroids?
Fibroids literally kill with its severe pain and non-stop periods. It ruins sex life and endangers the dreams of becoming a Mom. Fibroids are the number ONE reason for hysterectomy in the US.
"Each year, up to 500,000 women in the United States have a hysterectomy"- Observer.Com
I upset…
I feel upset when I have seen a news of a teenage girl who removed her uterus unable to bear the extreme pain. It really made me very sad that the modern medicine fails to treat the menace of fibroids for which woman has to sacrifice her motherhood.
The real problem is this…
The real tragedy is that the removal of the uterus doesn't give women freedom from disease. Here you have to realize one thing. The fibroids itself is not a problem.
The real problem is estrogen dominance. The removal of the uterus doesn't correct estrogen dominance and therefore it will manifest in various forms including ovarian cysts and breast cancer.
"Endometrial cancer, uterine sarcoma, cervical cancer, and cancer of the ovaries or fallopian tubes often require a hysterectomy." Observer.Com 
So Fibroids is the symptom and estrogen dominance is the disease.
Is there any risk to your fertility if you treat only symptom? To skip straight to the answer, check out this blog post>>>>
The First and foremost…
You have to realize that there is no fault with your body and therefore stop feeling bad about yourself. The environment you live, the diets you eat and everyday products you use are responsible for estrogen dominance in your body.
What it means is that the environment you live, the foods available in the market is bad but not your body. If you can acknowledge this fact and take corrective measures, your body is capable of restoring its health and you will be free from not only fibroids but also other life-threatening diseases.
What are fibroids?
Fibroids are the tumors and they grow in the uterus cavity or on the wall of the uterus. Estrogen and progesterone hormonal imbalance is responsible for the growth of fibroids.
Complications of Fibroids growth:
Fibroids cause you mild to severe painful periods…If this is your problem you can skip to my blog post Are You Sick of Fibroids Pain and Bleeding?
Fibroids could cause infertility…
Fibroids could block your fallopian tubes…
The root cause of fibroids
Estrogen dominance
Excess estrogen in your body feeds fibroids and therefore your fibroids grow bigger. Estrogen comes from the foods you eat and the environment you live in. So unknowingly you are feeding your fibroids regularly. Don't think that it is only a fertility problem. Excess estrogen will cause breast cancer, ovarian cysts and other life-threatening diseases.
"Study after study has repeatedly shown that the majority of breast cancers in adult women are non-genetically linked, and upwards of eighty percent of breast cancer, is caused by estrogen dominance. Michael Lam, M.D…Read more 
The good news is this.
your fibroids will starve, shrink and die.
Once you realize this fact and take necessary dietary changes,  your fibroids will starve, shrink and die.
How to shrink fibroids with foods and lifestyle changes
Can I really shrink uterine fibroids with foods?

Is the surgery only option for removing my fibroids?

What are the foods and things to be avoided to shrink my fibroids?
Let us discuss and figure out the right answers…
Just Imagine…
Your fibroids causing you severe pain…
You're experiencing a lot of inconvenience even to pee and poop…
Your sex life also getting affected…
You met the doctor and they surgically removed your fibroids.
You felt happy…
But after a few months you are once again diagnosed with fibroids. This time you're not so scared about the surgery. This time also the fibroid is removed successfully.
Once again you're relieved from painful symptoms of fibroids… And that is how you have had three surgeries….
Still you are not free from haunting fibroids… This time your doctor removed your uterus (hysterectomy) as the fibroids coming repeatedly…
After four surgeries you have a sense of relief as you get rid of fibroids once for the all. You're thinking that all your problems are over…
This is how fibroids victims are leading their life…
But is it true you are free from all the problems?
Do the surgeons remove the cause of fibroids?
Fibroids grow because there is too much bad estrogen in your body. Estrogen feeds fibroids and they grow bigger and bigger.
So the food for fibroids is estrogen…
Estrogen comes from the foods you eat, the environment you live and the lifestyle you adapt…
The state of too much estrogen and too less progesterone is often referred as estrogen dominance.
Modern doctors removing the uterus left and right but not removing estrogen dominance… In other words doctors only eliminating the consequence but did not touching the cause of fibroids.
What does it mean to you?
You are never free from the consequences of excess estrogen unless you restore your estrogen and progesterone balance.
Here are the risks associated with estrogen dominance…
•Endometriosis
•Blood Clots
•Elevated Blood Pressure
•Fibroid Breasts
•Infertility
•Irregular Menstrual Flow
•Uterine Fibroids
•Breast Tenderness
•Mood Swings
•Uterine Cancer
•Hair Loss
•Depression
•Weight Gain
•Migraine Headaches
•Spotting
•Breast Cancer Risk
•Insomnia
•Inflammation
•Abnormal Pap Smears
•Fluid Retention
•Cramping
•Vaginal Dryness
•Thyroid Imbalances
•Decrease in Memory
•Low or No Sex Drive
•And many more…
Now let me ask you a question…
Which is better whether to remove fibroids or the estrogen dominance?
Your doctor doesn't tell this fact to you…
Your doctor straight away removes your uterus without considering estrogen dominance.
Fibroids are the number 1 reason for hysterectomy in the US…
Most of the highly intellectual women realizing the limitations of modern medicine and making changes in their lifestyle….
I'm sure; you being an intellectual take the right decisions and protect your fertility and overall health.
How to control estrogen dominance?
Several factors interfering estrogen metabolism and however the following factors are directly responsible for your estrogen dominance;
•Ageing ovaries due to advanced age: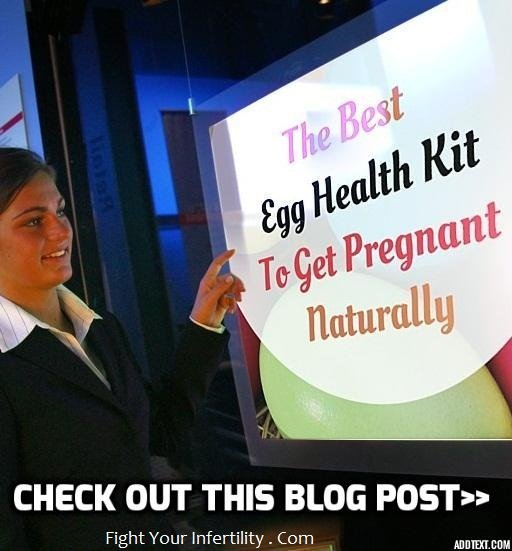 If you want to improve your egg health and conceive fast there is a simple way that you can start today. Click here to find out more about this>>>> 
•Enhanced cortisol levels due to highly stressful life: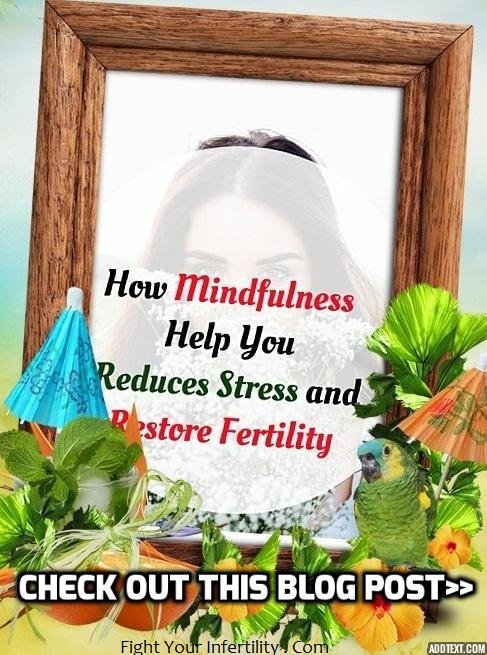 Being mindful and present lowers your stress levels and brings many health benefits. Click here to discover how Mindfulness Help You Reduces Stress and Restore Fertility. 
•Obesity due to wrong food choices and sedentary lifestyle: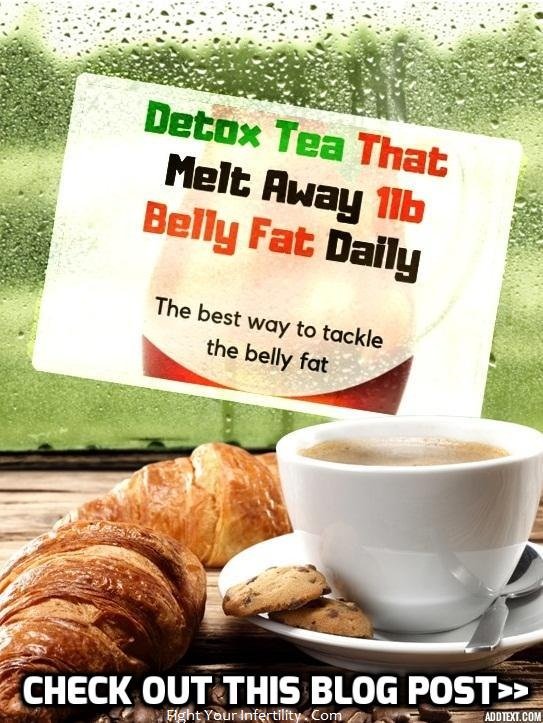 Just by drinking 1 glass of this tasty tea in the morning sets you up to burn more fat than 1 boring hour in the gym. Check out how you can shed extra pounds just by drinking Detox Tea That Melt Away 1lb Belly Fat Daily.
In view of these facts, I have framed the following 10 diet rules that I'm discussing below to get complete freedom from troublesome fibroids and the deadly consequences of estrogen dominance.
Here are 10 diet rules to shrink fibroids naturally
Fibroid Diet Rule 1: Minimize Toxic Foods, High Glycemic Index Foods That Contribute To Hormonal Imbalance.
Eating foods with a high dietary glycemic index (GI), a measurement of the effects of carbohydrates on blood glucose levels, or high glycemic load (GL), a ranking of carbohydrate content of various foods based on their GI, is thought to potentially promote tumor growth by increasing endogenous concentrations of insulin-like growth factor 1 (IGF-1). Examples of high GI and GL foods include instant white rice, white bread, rice cakes, French fries, donuts, and scones.
See Shrink Your Uterine Fibroids by Eliminating the Foods and Toxins That Feed Them
In vitro studies have shown that uterine fibroid cells proliferate in the presence of IGF-1. Other studies have found a positive association between high GL and other hormone-responsive tumors, such as ovarian and endometrial cancer. click here to read more
Fibroid Diet Rule 2: Maximize nutritious and hormone balancing foods
Due to the suspected link with estrogen, any factor that results in an increase in estrogen levels such as hormonal imbalance or artificial hormones tends to be associated with higher chance of fibroid. On the flip side, studies have shown that when estrogen levels decline such as after menopause; there is a much less likelihood of having fibroids.
An initial step is to eliminate overload of estrogens in the woman's body through weight loss, the intake of saturated fats and incorporating high-fiber foods into a daily diet. Calcium D-glucarate which is commonly present in cherries, oranges, apples, broccoli and cabbage also helps to eliminate excess estrogen from the body. click here to read more
Fibroid Diet Rule 3: Maintain digestive Alkaline-Acid Balance
Almost all foods that we eat, after being digested, absorbed and metabolized release either an acid or an alkaline base (bicarbonate) into the blood. Grains, fish, meat, poultry, shellfish, cheese, milk, and salt all produce acid. The mass consumption of these foods has caused our bodies to become overly acidic, which strips it of minerals. Over the long haul, those who do not balance their diet with alkaline foods (vegetables and fruits, primarily) become prone to weak bones, joints and muscles, heart disease, diabetes, kidney disease, and a host of other health problems. In other words, long-term health and longevity have everything to do with acid-alkaline balance. click here to read more
Fibroid Diet Rule 4: Maximize consumption of raw foods
source: www.geniuscook.com
Aim for a raw food: cooked food ratio of 80:20. Meaning, eat lots of fresh vegetables, some fruit (don't overdo it), nuts, seeds. Raw. This helps increase your dietary fiber, which is also useful in shrinking fibroids. click here to read more
Fibroid Diet Rule 5: Eliminate food allergens
When the body's immune system reacts abnormally to something a person eats or drinks, it's known as a food allergy.
According to FARE, eight foods are responsible for 90 percent of food allergies.
They are:
cow's milk
eggs
peanuts
fish
shellfish
tree nuts (such as cashews or walnuts)
wheat
Fibroid Diet Rule 6: Optimize your digestion
source: www.new-shore.com
Eat pesticide-free fresh fruits and vegetables. The enzymes in fresh, uncooked fruits and vegetables will help restore the natural digestive juices to the gut and increase digestion. If your digestive tract is too fragile to digest raw fruits and vegetables, consider juicing them to extract the enzymes and easily absorb nutrients. A balanced digestive tract has a healthy ratio of digestive enzymes and beneficial bacteria to keep thyroid hormones and estrogen functioning normally. click here to read more
Look!
All the chronic diseases, including infertility problems first start from the gut.
You therefore learn to cure your digestive disorders before you restore your fertility. Here is the best way to cure all your digestive problems.
Fibroid Diet Rule 7: Enhance your immune system
Your first line of defense is to choose a healthy lifestyle. Following general good-health guidelines is the single best step you can take toward keeping your immune system strong and healthy. Every part of your body, including your immune system, functions better when protected from environmental assaults and bolstered by healthy-living strategies such as these:
Don't smoke.
Eat a diet high in fruits, vegetables, and whole grains, and low in saturated fat.
Exercise regularly.
Maintain a healthy weight.
Control your blood pressure.
If you drink alcohol, drink only in moderation.
Get adequate sleep. click here to read more
Fibroid Diet Rule 8: Cleanse your body regularly
source: www.totalbeauty.com
Vibrant and exceptional health comes from regular body cleansing and reducing your daily toxin intake. To achieve a state of optimal health, people should perform a full body cleanse once or twice per year. Cleansing your body is the first step to eliminating toxins from your life. click here to read more
Fibroid Diet Rule 9: Detoxify your body as and when needed
This is the most important step to shrink fibroids.
The liver is the body's largest gland. One of its major function is to detoxify the entire body. If the liver is not working properly, the body will be filled with toxins and excess hormones Estrogen is metabolized in the liver.
Estrogen that is not metabolized by the liver will continue to circulate and exert its effect on the body. Herbs that detoxifies and strengthens the liver will help speed up the removal of excess estrogen, toxins and other impurities from the body. To cleanse and strengthen the liver, these are the things you should do.
The link between toxins and infertility…
If you're not conceiving, no matter what you do, toxicity in your body is one of the important factors behind your infertility problem.
Five herbs found in Fertility Cleansing Kit cleanse Liver and uterus and restore liver and uterus health. Restoration of lever and uterus health is therefore the secret of conceiving fast.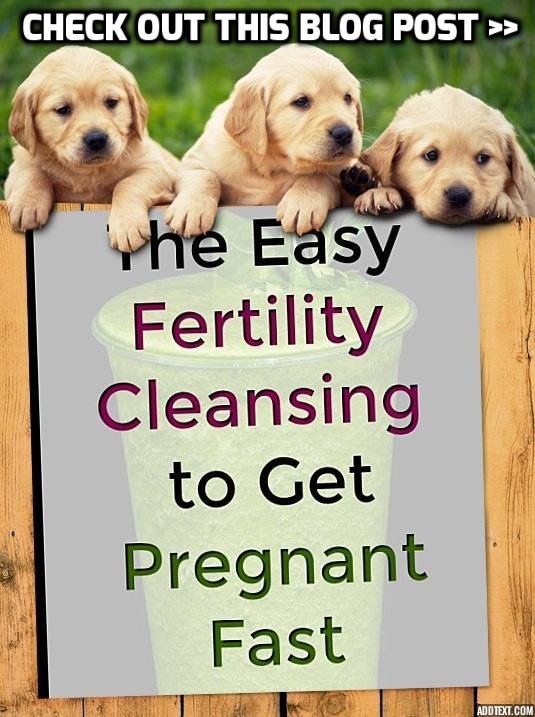 Click here and find out how to use the fertility cleanse Kit and get pregnant soon>>>>
Fibroid Diet Rule 10:  Eat Sattvic diet to counteract the stress
source: www.mrwallpaper.com
All the modern foods cause stress. Continuous stress for a prolonged time will have serious implications on your fibroids.
Eating Sattvic diets is the best solution to live a peaceful and joyful life. Sattva means goodness, positivity, wholesomeness according to yogic science.
Sattvic diet regimen is, therefore, include all the foods that are "pure, essential, natural, vital, energy-containing clean diets".
Some of the sattvic diets are seasonal foods, fruits, dairy products, nuts, seeds, oils, ripe vegetables, legumes, whole grains, and non-meat based proteins. Meditation and yoga can help to reduce stress too, especially if practiced regularly.
Bottom line…
Estrogen dominance is the main culprit
for your fibroids. According to
Maurerfoundation.org,
high estrogen levels are believed to cause 80% of all breast cancers. Following the above 10 diet rules, you can control the estrogen dominance and thereby combat your fibroids.
Take Away…
You can shrink your fibroid permanently and prevent life-threatening diseases with few lifestyle changes.
Are heavy bleeding and severe pain killing you?
When fibroids grow beyond 15 cm, belly looks like pregnant. They bleed heavily with massive blood clots. This may endanger the fertility irreversibly…
ATTENTION!
Pills work short term but the problem gets worse. Those who undergo surgery often develop fibroids again (natural treatment can only reverse estrogen)… So it is the time for C.H.A.N.G.E…
Realize this truth…
There is better way to deal with fibroids…
Click And Read This Special Report NOW And Discover How You Can Eliminate your uterine fibroids Permanently with 5 Step Hormone Balancing Plan
---
---
The Secret to Conceive Fast without Expensive Treatments
The Dirty Secrets That Doctors Don't Want You To Know
Getting Pregnancy is Not Hard When You Do Right Things