This post was most recently updated on July 16th, 2018
One in eight couples is unable to get pregnant or unable to sustain the pregnancy.
Threat to Womanhood
Women right from the childhood imagine themselves as mothers as it is their innate nature. Social and cultural influences solidify womanhood. When this image is threatened, they feel lost control of their life. It causes her to doubt her very womanhood.
The Trauma of Infertility
The trauma of infertility impacts their marriage and relationship with others.It also affects their career and social life. They feel isolated in this lonely battle against infertility.
Infertility a Disease of Uncertainty
Many women don't know the actual cause of infertility; don't know what to do exactly. They tired of the uncertainty of everything. They go through the uncertainty of test results and treatment. They don't know how long treatment goes and when it ends.
Know the Enemy and Win the Battle
What does this mean to you?
First, acknowledge the fact that your body has inherent ability to create the life but this ability has been stolen by the enemies.
Second, you find out the enemies of your fertility.
Thirdly,  fight the enemies of fertility successfully and restore your ability to create the life.
In this article, I am giving the information of 23 deadly enemies of fertility that pose a threat to your womanhood.
Don't let these fertility enemies take away your motherhood.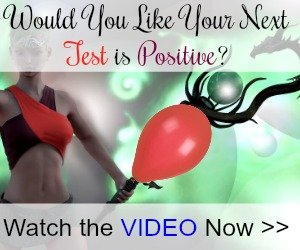 A better understanding of your enemies allows you to strategize better and win over them.
Read this article thoroughly to find out how these enemies are taking away your motherhood and how you can reclaim your womanhood.
Here are the 23 Fertility Enemies:
Fertility enemy #1: Coffee
Fertility enemy #2: Green tea
Fertility enemy #3: Low-fat dairy products
Fertility enemy #4: Gluten foods
Fertility enemy #5: GM foods
Fertility enemy #6: Fracking
Fertility enemy #7: Exposure to BPA
Fertility enemy #8: Pain Relievers
Fertility enemy #9: Hard workouts
Fertility enemy #10: Smoking
Fertility enemy #11: Drinking alcohol
Fertility enemy #12: Traffic fumes
Fertility enemy #13: Vaginal douching
Fertility enemy #14: High levels of prolactin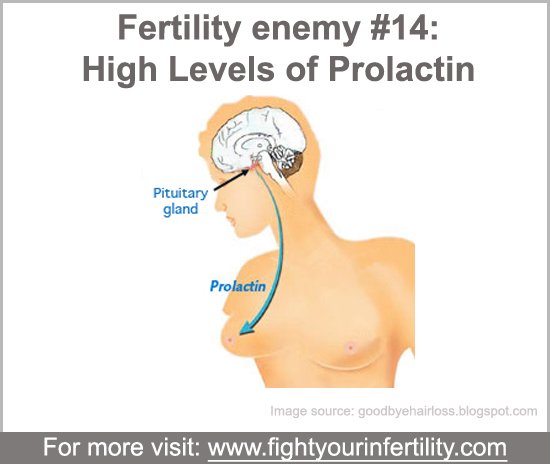 Fertility enemy #15: Antidepressants
Fertility enemy #16: Fast food
Fertility enemy #17: Sunscreen
Fertility enemy #18: Obesity
Fertility enemy #19: Soap and Creams
Fertility enemy #20: Herbicides
Fertility enemy #21: DDT and Phthalates
Fertility enemy #22: Radioactive Iodine
Life enemies #23: Infertility Treatment
It is a big list of fertility enemies.
I have not discovered these enemies.
All these findings are based on scientific studies.
What are these studies proving?
Your infertility is caused by the immunity destroying diets that you eat; an incoherent lifestyle that you follow; hormone-disrupting chemicals that you are exposed to.
That is why!
Your body is ridden with toxins and chemicals.
Your immune system is wearing out.
Your body turned into acidic.
Your body cells are being clogged.
Your body tissues are inflaming.
Your systems and organs are deteriorating.
This has been happening inside your body without your knowledge.
You will experience the manifestations in the form of PCOS, endometriosis, ovulation problems, poor egg quality, Fallopian tube blockages….
Your Infertility is the consequence of all these factors put together.
Remember!
Infertility is not the end of problem.
You have a risk of other chronic diseases as I have mentioned under "23. Life enemies."
Your Doctor tells only the half truth.
Doctors tell that the most common causes of infertility are PCOS, endometriosis, ovulation problems, poor egg quality, Fallopian tube blockages. If they are unable to pinpoint the exact cause they call it unexplained infertility.
But if you ask why you get that particular problem the answer is not known. For example, if you question why you get PCOS, the standard response is the cause of PCOS is not known. PCOS, therefore, can't be cured but only managed,
This kind of replies is deeply embedded in your mind. Naturally, you endure the physical, mental and emotional trauma that infertility brings into your life. You wage war against infertility hoping against the hope to preserve your womanhood.
I don't think that I am scaring you. But this is the reality.
What is the takeaway from this article?
You know 23 fertility enemies.
You know the potential of your womanhood.
So, you can wage war against them and win the battle.
Fighting infertility and saving the womanhood is your responsibility.
Doctors at the most manage the symptoms for a while.
So don't hand over your responsibility to the Doctors.
This is the time to cleanse and nourish your body and allow it to become fertile. It is like tending the mother earth so that it replenish it again naturally.
Are you scared that you're never going to be a mom?
I know how much you desperately want your child. And that is why you are taking Clomid cycles, checking charts and embarrassing internal exams…But the result is often BFNs or miscarriages.
Pay Close ATTENTION here…
If you are trying to conceive for more than two years and worried about whether you can get pregnant…… It is the time for C.H.A.N.G.E… So you won't MISS the chance of becoming a MOM.
To Prevent further damage of your fertility…
Watch this FREE Video Presentation and Discover how you can Get Pregnant Naturally and safely in 90 days Cycle.
---
Suzi Ben SPECIAL REPORT
WARNING: Don't try any fertility treatment until you read this…
"Why your Fertility Treatment
Doesn't Work"
And How You Can RESCUE And REVIVE Your Fertility Easily And Effectively With This NEW Fertility BREAKTHROUGH Your Doctors Are
Clueless About It.. …
This Revolutionary fertility system is So Effective… And IT WORKS because it is based on NEW SCIENTIFIC breakthroughs.. Read the full Report here…
---
So first and foremost you need to find out why you got this problem in first place.
In other words…
I want you to discover what is causing your fertility problem. Without knowing the cause of your problem you cannot fix it. ( But unfortunately, this is what the modern doctors are doing for you.)
I am sure, no one can tell you the real cause of your problem. But let us try to discover the cause of your problem based on SCIENTIFIC FACTS….
Did you know these facts… Continue to read
---
I used to ridicule news like this…
"Women get pregnant while she's on vacation."
"Woman get pregnant after adoption."
We hear such news now and then.
All such stories will tell you one thing.
If you are trying to conceive very hard, stress and anxiety will affect your fertility and you will not get pregnant. Once you forget this and start living the life normally you will get pregnant.
In the past, I think they are simply coincidences…
Are they really coincidences or true?… Continue to read
---
Look!
Infertility is nothing but the imbalance in your body.You may think that it is very complicated, but if you comprehend it, you will realize that it is not so.
I try to explain this with an analogy.
Please think of this situation. You want to drink a glass of lime water. You have taken a glass of water and squeezed lime juice into it. You sip the juice and found it bitter. What will you do then? You pour some more water and see that its bitterness is reduced.
See what you have done here?
You have reduced the acidity of lime juice by adding more water. This sort of common sense is enough to tackle the problem of infertility. This may sound overly simplistic but this is the truth… Continue to read
---
I never believed in the alternative to western medicine. I am of the opinion that the so called alternative therapies including Chinese medicine were a hoax.
This is my perception before I have started my fertility blog. You already know that I am fertility blogger for the last 3 years. I have done extensive research and heard umpteen number of success stories. Today I know that natural therapies work.
Take a look at following success stories… Continue to read
---
Women trying to conceive for a long time often felt frustrated. As the age advances the chances of getting pregnancy becomes harder and harder. They suffer miscarriages and a host of hormonal disorders.
They are overly concerned due to the fact that the thought of inability to bear the child seriously affects their self-esteem.
Look!
How a certain beverage decrease your fertility by 50%
Your chances of getting conception decreases, if you eat certain kind of foods. Did you know for example that there is a certain beverage which can decrease your chances of conceiving by 50%?… Continue to read
---
Being a woman, I know that every woman wants to experience motherhood. That is our innate nature and that is why you are doing everything that is humanly possible to get pregnant. You deserve highest care and certainty of treatments.
Like most women, you're not getting vital information that you need to fight infertility, and get rid of all the infertility problems that you have.
It is in this context you must know whether yoga really improves fertility in women and if so how yoga will help you get rid of your infertility problems… Continue to read