This post was most recently updated on January 5th, 2018
Fibroids are the tumours of the uterus. Fibroids grow because there is excess Estrogen in your body. Since Estrogen feeds the fibroids, they grow bigger and bigger as long as Estrogen dominance is there in your body. While some women have no symptoms others have painful and heavy periods.
Uterine fibroids occur in 20-40% of all women during reproductive years. Fibroids are the number one reason for hysterectomy in the US.

Pictures of fibroids in uterus
In this blog post, you can see the pictures of fibroids in the uterus.
 Here are the 3 images
1. Uterine fibroids as seen during laparoscopic surgery
2. Large (9 cm) fibroid of the uterus which causes pelvic congestion syndrome as seen on CT Scan
3. Large (9 cm) fibroid of the uterus which causes pelvic congestion syndrome as seen on ultrasound
Take a look at how they look like….
Uterine fibroids as seen during laparoscopic surgery
Large fibroid of the uterus as seen on CT Scan
Large  fibroid of the uterus as seen on ultrasound
Laparoscopic Uterine Fibroid Surgery
Tummy before Myomectomy
Tummy After Myomectomy
Fibroids Tumors
Before and After Pictures Post Myomectomy Via Youtube
DISCOVER How Shinta Oney (Turkey) Shrunk Her Fibroids By 90% & Get Pregnant (AVOIDING ONE ROUTINE PRACTICE; most uterine fibroids sufferers unknowingly follow this)>>>
---
Fight Your Infertility Blog Readers Stats
(Thank You for your Overwhelming FAITH on us)
Fight Your Infertility Blog Readers Like & Share Our Content  (Thank You for your Love)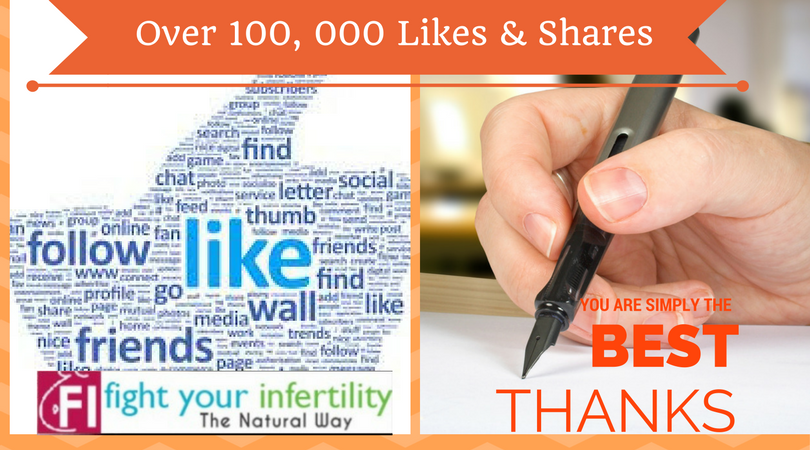 ---
Fibroids literally kill with its severe pain and non-stop periods.
It ruins sex life and endangers the dreams of becoming a Mom.
Fibroids are the number ONE reason for hysterectomy in the US.
This news shocked me literally…
Recently I have seen a news of a teenage girl who removed her uterus unable to bear the extreme pain. The real tragedy is that the root cause of hormonal imbalance may manifest in various forms and therefore she is not free from other risks.
If you have growing fibroids and worried about your fertility this blog post will certainly help you get rid of uterine fibroids naturally…Continue to Read
---
In general…
You try to deal with uterine fibroids through conventional treatments. You feel relief from your symptoms. But the growth of fibroids doesn't stop.
Days, months passes and yet you don't get complete cure from fibroids.
You want to try natural methods but not sure whether they can shrink your fibroids completely.
The Question is…
Do uterine fibroids shrink naturally without surgery…Continue to Read
---
Is it really benign tumor…
Fibroid appears in the uterine walls of a woman. It is benign. This means that it is not cancerous. This tumor is like a smooth muscle which can begin with just a single tumor, to a cluster one.
The risk with fibroids…
Fibroid is not actually cancerous. Compared to other malignant tumors, this is not something that can eventually kill. But the problem with Fibroid is that it can create different kinds of complex problems in the future… Continue to Read
---
If fibroids grow beyond 15 cm, their belly looks like they are pregnant. They bleed heavily with a lot of blood clots and they feel pressure in their hips and back along with pelvic pain.
Fibroids medicines fails.
Common drugs that are prescribed to treat fibroids such as oral contraceptives and anti-inflammatory drugs fail to tackle the root cause of fibroids
And most often…
Fibroids drugs cause a lot of side effects like cardiovascular problems, digestive disorders, excessive weight gain and damage to the reproductive system (It can seriously hinder the chances of getting pregnant)…Continue to Read
---
Invasive Treatments…
Mainstream doctors after trying painkillers and other medications go for surgical removal of fibroids or even removal of your uterus i.e hysterectomy.
Why fibroids grow again?
But these invasive surgical procedures will have many side effects. More than that it will not cure the root cause of fibroids and that is why fibroids grow again…Continue to Read
---
What people are saying about us…
---
Thank you for sharing your knowledge on how to become pregnant faster.from the tips u shared,advices and secrets for successful pregnancy.
I'm now less than 3 months pregnant for our first baby .i am turning 36 years old this month and we are very much happy with my husband.
Again thank u very much and may god bless you always.
– Maricris Postrado
---
Am so glad that I found you. Thank u so much for the information…
Now all I do is smile because I now know the cause. Am a new person now. The words I hear my with is ultrasound and surgery he did not tell me how I should address the problem.
You are a wonderful person am glad I found you.
– Sherron Williams
---
Dear Suzi, i am very grateful for all the mails sent to my mail box. I will try the procedures as soon as possible.
I will try to avoid all negatives food intake, less stress and exercising my body regularly. Thanks so much. Complement of the seasons.
– Opadokun Elizabeth
---
I'm Olu. A 35yrs old lady. I got the messages and watch the videos and I'm so inspired. I have multiple and large fibroids. Lost 2 pregnancies because my water broke at 14weeks.
The stories of all women touch me and i believe it will work for me also. Please help me.
-Oluranti Olabisi
---
Don't Let Your Fertility Slip Away.
Protect it with Yogic Secrets.
Enjoy your Motherhood.
---