This post was most recently updated on August 5th, 2018
How To Increase Fertility In Men And Women?
Nearly 30 % of males & 30 % of females are facing problems in conceiving a child. This article focuses on the problems and ways to deal with men and women's fertility naturally and also the treatment for women who are over 40 years of age.
Causes Of Infertility In Men:
The causes of infertility in men can be varied from genetics
Low hormone levels
Abnormal shaped sperms
Problems in developing or producing sperms
Low sperm count or no sperm production
Diseases or injury
Alcohol, Drugs, Smoking
Heavy Stress, Impotence
Tight underpants
Medication side effect
Low hormone levels
Impaired development
Exposure to teratogens
To increase fertility in men they can opt for a surgical procedure, medication, assisted reproductive techniques, and herbal cures.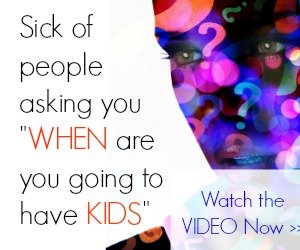 Diet To Treat Infertility Naturally: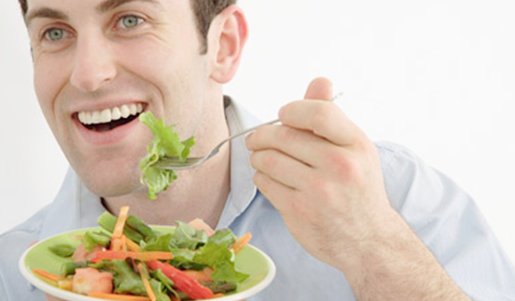 via pixshark
The diet also can be cautiously selected to increase fertility naturally. A man having infertility problems should eat lots of green leafy vegetables, fresh fruits, and dry fruits regularly.
Diet must also comprise of adequate Vitamin C which enhances male fertility and reduce sperm agglutination. Zinc supplement is also considered as a very good element as it influences testosterone levels and the sperm count. Vitamin E, Vitamin B12, and Selenium supplements also play a key role in increasing the fertility in men naturally. Arginine is an amino acid which is also good for male fertility.
Acupuncture Treatment For Infertility In Men:
via ehow
Acupuncture treatments are also one of the natural ways that aids in improving the hormone balance and blood supply which increases the sperm count. Aromatherapy oil also increases the fertility naturally. You can also try to cut down the stress levels and avoid smoking, drugs, and alcohol for improving the fertility. Cut down the usage of laptops and cell phones can aid in improving fertility. Making lifestyle changes are sure to yield an excellent result.
Dealing With Women Infertility Naturally:
To increase fertility in women naturally, one must understand their weight. If a woman is underweight or overweight, it can impact on the ovulation process. Studies have proved that women might need only 17% to 21% of fat from the total body weight for the proper ovulation. For this, a combination of good diet and regular physical activity can help. Secondly, women should cut down smoking in order to increase fertility in them naturally.
Switching over to organic and herbal is another way to get conceived naturally. Increased usage of pesticides and insecticide also cause fertility problems. In order to look on to the solutions, you can search for certified organic vegetables, meat, and fruit.
via ealuxe
Women should intake a meal which comprises of beans, lean meat, grains, beans, tofu, eggs, fish, and vegetables. It is a must to include fruits every day.
Stress is another reason which prolongs the conceiving process due to the repeated cycle failure. Regular exercising can be a relief, but should not go overboard as it can give the opposite effect. – Trying to Conceive: 10 Natural Fertility Enhancers that Send Baby Dust
Increasing Fertility for Women over 40:
Women who are over 40 years, is usually assisted by drugs in order to get pregnant. Below mentioned are a few drugs which are the commonly used ones for increasing the fertility in women over 40. But, do not take the medications by yourself, and seek medical assistance in the first place.
Clomiphene citrate (Clomid) creates ovulation by relating with the pituitary gland. If you have PCOS or any other ovulation problem, you might be suggested with this drug.
Human menopausal gonadotropin or hMG (Repronex, Pergonal) is the other drug which is for the woman who does not ovulate due to problems in the pituitary gland. But this drug is different from Clomid and interacts with the ovaries directly for inducing ovulation.
Prolactin is a hormone which is useful for milk production and if this hormone is present at a high level, ovulation problems may occur. Bromocriptine (Parlodel) is most often prescribed if you have this condition.
Women at 40s are generally out of eggs with 5% of possibility of conceiving and only 1% chance of carrying a baby to the full term. Such women naturally lose hope of conceiving and lead frustrated life. If you are 40+ and already tried laparoscopy and HSG and not ready for IVF, try for natural remedies.
Conclusion:
If you are trying to conceive for more than two years and worried about whether you can get pregnant, I know your pain and suffering. You wait months and years only to be told that "I'm sorry".
I don't want to scare you, but…
The delay in treating the root cause weakens reproductive organs and put your health at serious risk.
Here is what to do NOW….
Watch this free video presentation and discover how you can permanently reverse you or your partner's infertility naturally and safely within 8 weeks.
---
---

Latest Articles 
This is the REAL Reason Why Your Fertility Treatment is Not Working
These 10 Real Success Stories Teach You How to Get Pregnancy Miraculously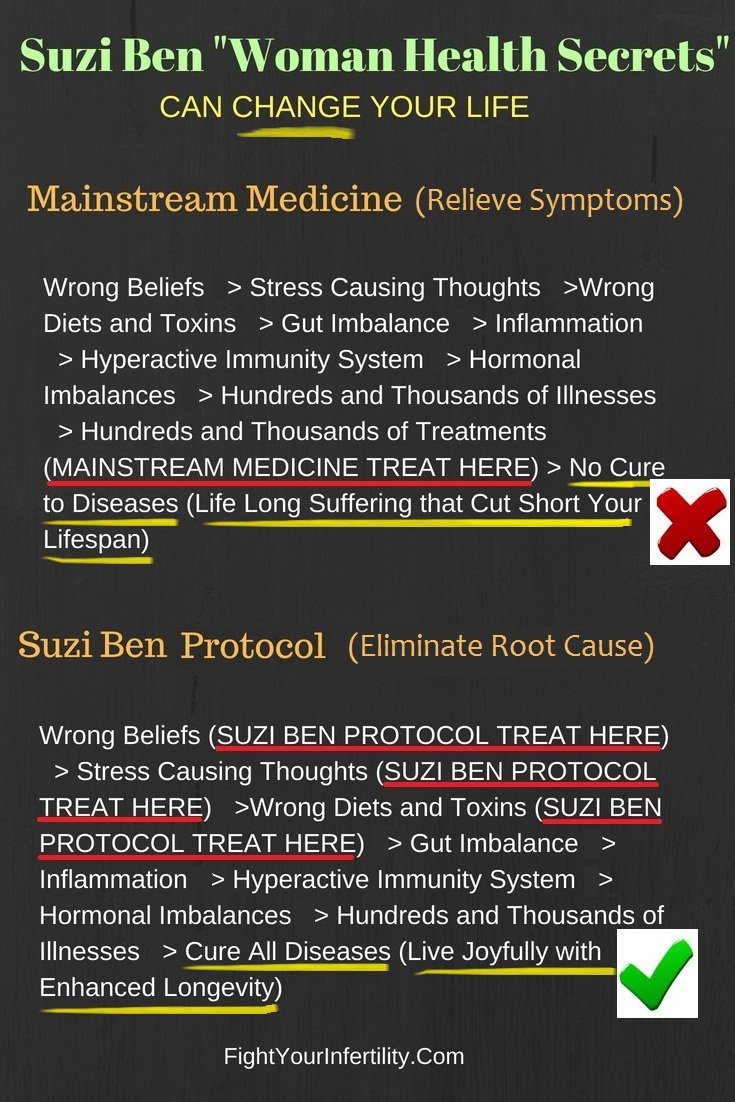 Popular Posts
7 Diet Rules Every Woman Trying to Conceive Should Follow
The Easy Fertility Cleansing to Get Pregnant Fast
Exactly How to Get Pregnancy in a 90 Day Cycle
Here Is A System To Reverse Infertility In 3 Months
The Fastest Way to Get Pregnant Naturally
23 Fertility Enemies That Sabotage Your Womanhood
Top 10 TTC Tips: How to Conceive Quickly and Naturally
20 Foods That Are Very Crucial for Getting Pregnant
Trying to Conceive: 10 Natural Fertility Enhancers that Send Baby Dust
Top 10 Tips To Get Pregnant Faster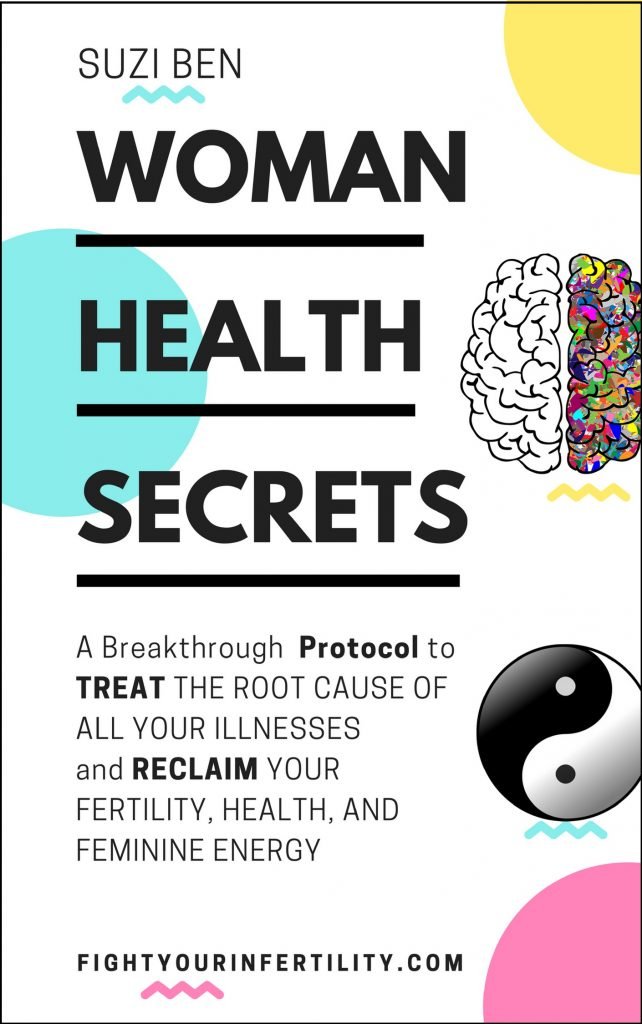 What people are saying about us…
Thank you for sharing your knowledge on how to become pregnant faster.from the tips u shared,advices and secrets for the successful pregnancy.
I'm now less than 3 months pregnant for our first baby .i am turning 36 years old this month and we are very much happy with my husband.
Again thank u very much and may God bless you always.
– Maricris Postrado
---
Am so glad that I found you. Thank u so much for the information…
Now all I do is smile because I now know the cause. Am a new person now. The words I hear my with is ultrasound and surgery he did not tell me how I should address the problem.
You are a wonderful person am glad I found you.
– Sherron Williams